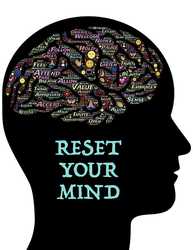 January 2019
There is now a national peak body for Clinical Hypnotherapists in Australia and that peak body is called the Hypnotherapy Council of Australia
Its mission is to provide a cohesive identity for the diversity of hypnotherapy methodologies and promotes their professional and ethical practice for the benefit of the community.
In Australia hypnotherapy is considered a profession in its own right, with individual hypnotherapists represented by different associations across the country. These associations have differed in standards, membership requirements and in the way they interacted with and supported their members.
To bring these associations together enabling the profession to speak with one voice on key issues concerning hypnotherapists, educational institutions and the broader public, representatives of the profession met in Sydney in July 2010
This meeting resulted in an agreement made by most of the hypnotherapy associations and educational organisations in Australia to become self regulating through the formation of a National Peak Body, the Hypnotherapy Council of Australia, This meeting was the culmination of 3 years of work by many individuals and organisations. Over the following 11 months, the hypnotherapy associations and most educational organisations from around Australia put their support behind the HCA, and joined as Foundation Members.
On 18th June 2011, at a national meeting hosted in Brisbane, the profession installed the inaugural National Board. The board will continue to assist the development of hypnotherapy as a profession in Australia ensuring that hypnotherapy is recognised at Government and Community levels as a valuable and important profession. The HCA will also develop national standards for hypnotherapy practice and training and develop a minimum standard for a Code of Ethics for the profession.
Over the years there has been consultation with the different associations which has resulted in a minimum educational standard for Clinical Hypnotherapists and a Code of Ethics which has been accepted by the associations. Currently there are 5 Associations and 15 Training Schools supporting the HCA. The Board is made up of representatives of each of the associations and some schools, with the associations having the larger vote on decisions.
The HCA is in the process of compiling, with the help of the associations, a National Register of Clinical Hypnotherapists which will enable the public to find qualified therapists. This National Register will feature qualified therapists who belong to associations which have a minimum standard of education for membership.
It is therefore recommended that reference to the National Register will be encouraged when sourcing a hypnotherapist.
Each association requires their members to have Public Liability Insurance, a current first aid certificate, as some health funds allow claims and either a police check or a Working with Children Certificate. Each member is also required to attend minimum 20 hours of continuous education each year and undergo ongoing supervision.
The Hypnotherapy Council will therefore be working as the peak body to educate the public into the benefits and scope of work using reperable therapists, rather than ones who cannot join an association because of lack of education and experience.
The HCA has also received agreement from the majority of the associations at its AGM in Melbourne last year, to amalgamate to form one main association - in a time frame of 5 years to further bring solidarity within the profession – Having the peak body and the consolidation of associations will in the future, be able to more successfully promote the benefits and successes hypnotherapy can achieve.
Unlike the usually accepted talk therapies like counselling and psychology, hypnotherapy is able to quickly bring about changes in resolving unwanted behaviours, limiting perceptions of self, fears and phobias and also used in a medical capacity.
Hypnotherapy was accepted by both the British Medical Association and the American medical Association in the 1950's as a viable tool and in the 1990's clinical hypnotherapy was approved for use in two of Sydney's major private hospitals in the areas of pain and pre and post operative trauma treatment.
The formation of the Hypnotherapy Council of Australia and the ongoing support of the hypnotherapy community in the future with help to replace the mystique surrounding hypnosis and replace it with scientific and medical recognition of its many benefits and allow hypnotherapy to be added to the list of accectable alternative and complimentary practices.
This is a fantastic time for hypnotherapists. Almost daily, research in neuroscience is confirming and verifying the things we have been doing for years. Now that it's possible to look inside the brain in action, we see the effects of hypnosis, visualization, mental rehearsal, anchoring and many other techniques we use in practice. Research in priming and embodies cognition is proving that unconscious bias, filters and heuristics influence every single aspect of perception, belief, behavior and decision making. The growing field of Epigenetics gives us a glimpse of how some of our hypnotic interventions have been actually turning on or off genetic expression.
It's almost common knowledge that we can rewire our brain more easily and quickly than we ever imagined. That, because, "neurons that fire together wire together" we have been helping our clients to change their brain long before we could prove it. By diving a little deeper into the science of synaptic interventions and pruning, we can create even more strategic interventions to help those processes along. What's really exciting about this research is not only can we teach our clients to rewire almost any habituated pattern and create alternative pathways, we can actually recode implicit emotional memories.
Memory reconsolidation is being studied in labs all over the world, breathing new life into some old hypnotic standards while allowing us the flexibility to improve. What we are only now beginning to understand, neurologically speaking, is that memories are not only active and malleable, but with the right circumstances, they are actually re-writable.
Unlimited Human Fall 2018. Melissa Tiers. Right Place, Right Time.
ThoughtCasters. – Interviews with Hypnotherapists
About the Podcast
The ThoughtCasters podcast is an explanation of all things Hypnotherapy. By speaking with a wide range of Hypnotherapists who work in a number of modalities and areas we explore the potential and remarkable processes that make Hypnosis a unique technique for assisting people in all works of life with many different problems or challenges.
By revealing the inside story of many of the remarkable Hypnotherapists from around the world we discover how they got into practice and the kinds of things that interest and motivates them in the incredibly interesting mode of therapy. In this podcast we are introduced to Margaret OBrien, a Sydney based hypnotherapist, recently featured in an article in the Sydney Morning Herald, dated August 15th, 2018 titled The Crime Whisperer.
http://www.thoughtcasters.com.au/blog/hypnosis/thoughtcasters-episode-1/
August Newsletter 2018
What a month for news stories in regard to hypnotherapy.
In June and then again in August - A Current Affair has aired a story regarding a teenager with chronic pain where even the touch of a feather causes distress - hypnotherapist Mark Stevens offered help and here is the result.
https://www.9now.com.au/a-current-affair/2018/extras/clips/clip-cjkxsyobz002c0sodg34wtb8q
The Crime Whisperer
In the Daily Telegraph on Saturday 25th August, page 40 an article titled the Crime Whisperer gave an account of Margaret O'Brien, who has been assisting police with forensic hypnotherapy to help solve cases.
Margaret has hypnotised victims of crime including Joanne Lees and Peter Baldwin to obtain information which the police could follow up to assist in prosecution. It used to be thought that hypnosis was confined to TV shows and movies, but this is real life and hypnotherapy is being used to help solve real crimes, to delve into the subconscious - and for 40 years Margaret O'Brien has been at the forefront of some of Australia's highest profile cases.
"There are many times when nothing comes out of that but even if there is one little thing it can give them (police) a lead" O'Brien says of her long career working with the police forces in Australia. "That lead can be validated, Just because something is said under hypnosis this is what reality is, they still have to follow the lead to prove it - but bits and pieces of extra information that could come up in hypnosis could make a difference between what has been said previously to further leads they could have."
July Newsletter 2018
Why are we so fearful of exams?
We learn very early about being fearful of tests - the judgement and scrutiny of our ability to perform. It can start even before school, football, swimming lessons, music lessons, all requiring assessments and performances!. Being watched ! then the critique, how well you did, how you could have done better, did you get a GOLD STAR!! All this sets an examination of ourselves, our abilities and then, the want or the need to do well for our parents or ourselves to get the praise and the compliments. A level of anxiety start and then gets compounded over the years as the more tests we do - the more anxious we get as the level of expectation on ourselves elevates. Most anxiety starts in early childhood and is where hypnotherapy works so well as it allows you to go back to the beginning of the thought and realise that pressure is no longer needed. Once that is done, everything changes and the anxiety around exams and testing can be released.
Experience Exam Calm After the Anxiety has Gone
How good would it be to be able to sit for any exam or test and have total recall. Once the pressure is off, thoughts will flow - of course you will need to study , to know the content of what you need to learn. Being able to articulate or write freely without nerves will give you a much better result. The absence of nerves allows the body to relax and therefore physical performance improves, dancing, playing an instrument, running. When the mind and body is relaxed, the memory of notes or steps become automatic, in muscle memory. After all how often do you consciously need to spend time tying shoe laces. Something that may have taken some time when you were little, remember the laces making rabbit ears? but comes so naturally to you now.
Experience Being Able to have a Good Nights Sleep before an exam.
Impossible you say, your mind going round and round because you haven't learnt enough, not any longer.
You can learn techniques that will allow your mind to quieten and allow sleep to come quickly. After all, we have all experienced those nights when you just can't seem to switch off and the mind is racing, the body cannot relax and you lie in bed for hours wondering when sleep will come. Your body and mind may need to relearn how to relax and switch off to allow you to sleep and wake up refreshed and renewed in the morning. That way you will be able to think clearer and make better decision, better choices. Come and have a few sessions.
June Newsletter
Why Hypnotherapy?
My experience of using hypnotherapy came when I was midway through my training and my son was unable to find the sold raffle tickets he so carefully put away. With notice of having to find them that evening, I consulted my text book and during dinner preparations conducted my first hypnotherapy session. About to serve dinner, I brought him out of trance and imagine my surprise and his, when he went straight to his bedroom and returned with the tickets and money. How could I not continue the training with this incredible result and I continue to be amazed at the results some people achieve. I rarely hear follow up from clients however when I do hear wonderful results. I am in awe of the process and the outcome.
I am therefore grateful when the old fashioned mystique surrounding hypnosis is increasingly being replaced by scientific and medical recognition of many of its benefits: and hypnotherapy has been added to the growing list of accepted alternative and complementary practices.
In the 1950's both the British Medical Association and the American Medical Association recognised hypnosis as a viable tool. In the late 1990's clinical hypnotherapy was approved for use in two of Sydney's major hospitals in the area of pai and in pre- and post-operative trauma management.
What is Hypnosis?
Most people do not recognise being in the state of hypnosis. Hypnosis occurs when the body and mind is relaxed and in a trance or daydream state. It is neither dangerous nor hazardous to your health. This daydream state happens naturally many times a day, as our thoughts drift away from what we are doing. Often we can drive a car and not be aware of every street or detail, the car seems to go "automatically" until something brings us back to the awareness of driving. It is is that "trance" state where a hypnotherapist works.
What is Hypnotherapy?
Hypnotherapy is the use of therapy while in a hypnotic or trance state. Different techniques produce light to deep levels of trance where positive suggestions can allow changes to happen. It is a very safe way of altering behavioural problems, unwanted habits and emotional situations that cause ongoing problems in our everyday lives.
May Newsletter
When do you make the decision to stop smoking?
Is it when there is a tax increase, is it when your children start pestering you to stop or is it when you realise how much you cough in the morning, bring up phlegm, the breathlessness. Fewer people are smoking and so that feeling of being different now persists, having to look for that smoking area away from others where you can comfortable, legally have your cigarette. Hypnotherapy allows you to stop smoking even if it is something you like but don't want to do anymore. It's your decision. You need to make that choice and a couple of sessions can remove the urge to smoke and reduce or remove the craving and withdrawal symptoms. Can you afford to keep smoking?
Still biting your nails?
Haven't been able to remove that underlying stress which automatically has your fingers in your mouth and biting your nails? It may be a habit that you have been doing since school perhaps, but you've never been able to get out of the habit. I wonder if it is time for you to de-stress and grow those nails . Imagine how your hands will look, able to paint your nails, show off your jewellery, that special ring perhaps. 3 sessions only needed to start those nails growing and remove that stress.
Has eczema been a problem for you?
Unable to find the right cream, diet, food and nothing seems to stop the eczema and the itching? Hypnotherapy is often thought of as a last resort, especially with skin conditions after everything else has been explored. Sometimes there is an underlying subconscious reason for the eczema and if nothing has worked, why not have a few sessions?
April Newsletter
Eating Disorders: Turn Your Life Around
It can be annoying, then distressing, the way that someone chooses to eat or not eat, however when it progresses into a way of life that changes someone's life and a family's life to the detriment of healthy living then something needs to change. If left unchecked – then those conditions anorexia, bulimia and the variations of these becomes ingrained in behaviour and thinking and can become difficult to address. Force feeding and hospitalisation becomes options, but what needs to change first is the underlying reason why this is happening. The underlying beliefs and perceptions need to be investigated because unless the subconscious reason why this is happening is not address then a battle ensures and lives are at risk.
If you want help and are willing to explore the underlying reasons why this is happening, give hypnotherapy a go and get your health back.
Virtual Lap Banding® instead of surgery? Do I have your attention?
Over eating is a state of mind. Yes I know we all enjoy food however when the amount of food eaten and the type of food eaten interferes with our well being then something needs to change. How often have you tried to do that? How many diets have you been on? Why do they only seem to work for a while and any weight lost is slowly but surely put back on.
Virtual Lap Banding® is a hypnotic 6 week programme which convinces the mind to change the way it thinks and feel about food. Once that mindset is in place, then a virtual walk through the gastric band surgery convinces the mind that a restrictive band has been placed around the stomach to create the feeling of being full therefore reducing food intake. How much better to give a non surgical approach before having the surgery?
Pain Relief: Want to reduce those pain levels by 10%, possibly more?
Pain is a signal that something is wrong, and needs attention, when it becomes constant, then it causes great stress and sometimes debilitation. Sleep is affected and the quality of life changes not only for the person involved but throughout the family, friends and community. The body is continually tense and it is this tension that continues to exacerbate the attention to the pain.
Have you noticed when you have a headache how the body tenses, the blood supply is blocked and the headache continues until you take a tablet to de-stress and then the pain reduces or even disappears. If constant headaches or migraines are a continuing problem for you and there is no obvious medical reason for it, give hypnotherapy a go to find out the reason why this is happening and hopefully relieve them for good.
Otherwise medication increases and life style reduces. What if a few sessions of hypnotherapy could give some relief? What relief could you find if the emotional pain and physical pain was addressed? Would you be prepared to give it a go?
March 2108 Newsletter
I come from a science background. What enticed me to become a hypnotherapist?
My journey into hypnotherapy started 20 years ago, when suffering from lower back pain, the chiropractor I was seeing suggested hypnotherapy would help. I wonder " What on earth was this person talking about". How could hypnotherapy help?
I never had any hypnotherapy, but the suggestion planted a seed and I went on to study a basis hypnotherapy certificate course. It hooked me, what I saw and what I experienced and so I went on and did an Advanced Hypnotherapy Diploma and then a Medical Hypnotherapy Diploma. After the final exam, our teacher said to the class," Now got out there and do it" I knew I couldn't not work with it and so in 2000, I started my business.
I am constantly amazed by the life changing experiences that so many of my clients make and how that happens automatically and naturally.
Change Your Mind, Change Your Thinking.
We all think we know our own mind – but do we? We're aware how our conscious thinking mind, analyses and makes judgments on everyday situations. Sometimes our thinking creates situations that causes us to become stressed and tense. How we perceive a situation can have an impact on us emotionally and physically.
Recently a friend said how she was worried about talking to her son, about what she wanted to say to him and how her son would respond. My friend said she was so worked up, she had created all the arguments and his responses to the situation. When the time came, she sat down with her son and said " now that you are working, I want to stop your allowance" Her son said "Ok", my friend said " and I want you to start paying $100 board a week" and her son said "OK". My friend said she was so shocked she was unable to say anything and walked away. She had worked herself up to face some conflict and it didn't happen.
We often anticipate and worry about things that never happen. What are you worrying about at this moment?
Our subconscious Mind – Friend or Foe?
Our subconscious mind doesn't know the difference between real and imagined. If we think something often enough then our mind and body will attract that situation.
Without thinking, our subconscious mind automatically allows our body to function at its peak, it's our thoughts that stimulate the brain to send signals to part of the body for it to react. What we think affects us on all levels – possibly that is why it is difficult to do hypnotherapy research projects – how do you test individuals thinking to any situation? Hypnotherapy allows you to change the way you think in a positive and beneficial way.
February Newsletter 2018
Over the New Year's Resolutions Already
Those first few days into a new year are always a time of reflection, on how we look, on how we feel and what we want to change to feel good about ourselves and slowly or quickly we fall back into the same old habits as it all seems too difficult.
The sign-up numbers for gym membership increase by about 15% in the first month of the year, so your local gym will have be jumping for joy in January in order to sell the idea of people being able to obtain the body they have always wanted.
If you wish to maintain your intensions of continuing your New Year Resolutions whatever they may be and you are feeling stuck, I'm offering a 20% off a top up session in February and March.
For those who have experienced hypnotherapy, it is a wonderful relaxation of both body and mind where changes can happen automatically, unthinkingly. Perhaps it is time again to review what you want to change and how to do it and then do it, successfully, this time.
Whose advice do you take?
As I watch the new show 'Married at First Sight" I am reminded how fragile our emotions are and how we can be influenced by others. We all have our own opinions, developed from our perceptions and beliefs as we grow and mature, and so do the people who we turn to for advice. When we listen to those closest to us, remember they are looking at it from their perspective and giving advice from their thoughts and interpretations. Advice from friends and family have an enormous influence on us, but it is from their way of thinking and may or may not really be the advice you want.
How Sweet Are You?
Sugar cane has been grown for centuries, so why are we so addicted now?
It is thought that cane sugar was first used by man in Polynesia from there it spread by traders and traveller to India and then through to the middle east where it has been known to grow way back before the birth of Christ.
Sugar was only discovered by western Europeans as a result of the Crusades in the 11th Century AD bringing it back and the first sugar was recorded in England in 1099.
Sugar's not just something sweet: over the centuries it's been a medicine, a spice, a symbol of royalty, and an instrument of disease, addiction, and oppression.
In 1966 Medical professionals recommend a decrease in sugar intake, noting new studies that correlate sugar consumption with diabetes and other diseases. These studies, and the increasing rates of diabetes and obesity, spark an interest in sugar substitutes.
After that artificial sweeteners became more popular. Saccharine was isolated 50 years prior but didn't come into commercial use until after WW1 when there was a shortage of sugar. But then people are moving away from those artificial additives as health concern for consuming those rose.
Sugar is in nearly every processed food we eat and we have our natural sugars in fruits and milk. Consider our breakfast, Weetbix 3%, milk 4%, bread 3% and what do we put on our toast? In my refrigerator, the Cottee's Breakfast Marmalade is 65%. When you look at food labels, under carbohydrates, a can of baked beans can have anywhere between 6 – 10 % sugar added, depending on the sauce.
Cigarettes have roughly 20%, our drinks, sport drinks, beer, wine, 16 teaspoon in some soft drinks Coca Cola, Mountain Dew, Sprite.
We now know there are so many health conditions that can be helped with the reduction or even elimination of sugar from the diet. Obesity diabetes, cancer, quite apart from the decrease in tooth decay.
So to stay healthy, it's good to be more aware of the amount of sugar we are eating, and if you find that the addiction is too great to do alone, give me a ring and come for a few of appointments, after all..................
How sweet are you?